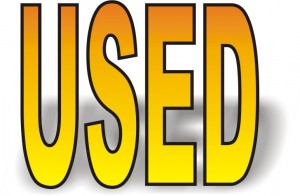 Regardless of their size, organizations across the world always try to cut down their operational costs. That's why organizations prefer to purchase used photocopiers as they can work as good as new.
If your company needs photocopiers, there are a range of options available. When companies upgrade to a new copier, they sell their old machine. If these machines are maintained properly they can still work as good as new. Many businesses prefer to purchase used photocopiers at a fraction of the price of buying new.
Below are some benefits of used photocopiers:
Savings:
Used photocopiers are available at low prices that many businesses use to achieve their business goals and save money. Stores keep them in good working condition therefore businesses are getting great benefits from used photocopiers.
Availability:
A wide variety of brands are available at second hand photocopiers store. You can easily find them from different companies and sources. Xerox copiers and canon copiers are names of famous and quality copiers that are available at second hand photocopy stores.
Advanced features at low cost:
Businesses get more advantages at a fraction of the price of a new one by choosing used photocopiers from a reliable source. Second hand copiers of famous brands are available that can perform multiple functions along with photocopying such as scanning, printing and more.
If you want to purchase a photocopier for your business but unable to buy a new one due to low budget, then it is good to purchase a second hand copier for your business needs.
All machines are carefully cleaned and tested for its efficiency.  If any parts of it are found faulty, it is repaired to the highest of standards. In reconditioned copiers, the worn-out parts are replaced with new parts.
Environment friendly:
Some refurbished copiers come with a service warranty. They help to protect the environment due to their availability for reuse. In this way, life of the product increase otherwise they would be labeled as waste.
Multi-Functional Photocopiers:
Photocopiers that are made in last five years use digital technology and have multi functions. These machines have hard drive that stores any scanned document. Employees can scan copiers of documents and send them directly to their computer.
Cleaning and Maintenance Tips For Used Copier Machines:
Cleaning the copier machines is a simple and easy task. There is no need of expensive cleaners or other cleaning appliances. Things that are required are the silicon oil, toner vacuum, cleaning paper and anti static fluid. Anti static fluid is used to clean the machine from outside. It can move the drum parts and clean them effectively. These are very important parts of machine as toner ink and the paper adhere to this part. Silicon oil is used to clean the fuser parts. The toner area can be cleaned by the toner vacuum.
It is important to choose a reliable source to get quality used photocopiers. We offer a wide variety of used photocopiers in Malaysia. You can get quality used copiers in good working condition at this source.