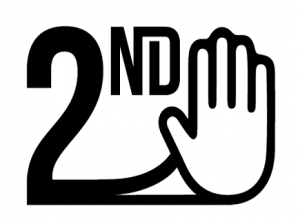 Photocopiers are essential for every small or large business to complete everyday functions of an office. The range of options is vast when it comes to choosing a photocopier for your office. Assessing your needs is the key in order to choose the right photocopier for your small or large business. The volume and type of copies you need will ultimately determine the type of machine best suited to your office.
You should keep following things in mind in order to choose right used photocopiers for your office:
How many copies will you need to make on a monthly basis?
Will you need both colour and black & white copies?
Which copy size you want to make?
Do you need additional functions such as image editing or double sided printing?
Do you need photocopiers that can also have function of scanning or doing fax?
Photocopiers are able to perform various functions that include making copies of documents, resizing the layout of the document, enlarging or reducing a picture, and more. They also have the option to alter the style of the copy you are making. A lot of photocopiers also have scanning and faxing documents. Therefore, photocopiers are extremely useful.
There is large number of actual photocopiers in the market that have different speeds, functions and prices. A photocopier that copies, scans and faxes saves a lot of money. New photocopiers are quite expensive and many SMEs cannot afford them. Therefore, most of the companies prefer used photocopiers because they can efficiently work without any compromise on quality. Their defective parts can be replaced with the new one. Companies are getting great benefits by purchasing used photocopiers for their business use.
Analog Copiers:
The analog photocopiers are the oldest photocopying machines and have been widely used till the advent of modern digital copiers. They are cheaper than all other photocopiers and are ideal to fulfill small photocopying needs as well as scanning the documents. One disadvantage of these photocopiers is that they photocopiers cannot make high quality images.
Digital Photocopiers:
Digital photocopiers are popular and commonly used in companies because it can reproduce high quality sharp pages and pictures. The digital copiers are easy to use, cost effective, require less maintenance and care, and can be used as multifunction copiers.
Multifunction Photocopiers:
A multifunction photocopying machine can do many functions at a time, including scanning, making copies, computer printing, and faxing. These photocopiers save a lot of space in your office because it does the job of four photocopying machines. These multifunction copiers are cost effective and if maintained properly can last for years.
If you are looking for used photocopiers for your organization, choose a reputable source. We offer a wide range of used photocopiers in Malaysia. If you want to get quality and durable used photocopier, contact us today.